July 6 Program to Confront Rising Bigotry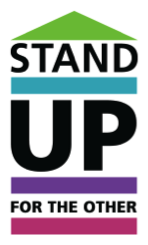 Central New Jersey civic leaders and clergy will converge on July 6 at Temple Emanu-El in Edison for a program entitled "Confronting Bigotry: Stand Up For The Other." The evening of songs, speeches, pledges, and prayers will begin at 7pm.
This nonpolitical, interfaith program's goal is to bring together citizens and leaders in these troubling times when prejudice and hate seem to abound. Attendees will pledge to not stand idly by, to confront bigotry, and stand up when they see any group in need. Refreshments will be served.
This program was inspired by a similar recent program in Hillsborough. Two attendees of that program – Ali Chaudry of the Interfaith Coalition and Rachel Goldstein of Temple Emanu-El – approached Rabbi David Vaisberg, Temple Emanu-El's rabbi and president of the Metuchen Edison Area Interfaith Clergy Association, about hosting a comparable program. "How could we not?" says Rabbi Vaisberg. "When anyone around us is suffering, it is incumbent upon each of us to do whatever is in our abilities to better their situation."
In addition to Rabbi Vaisberg, event sponsors include the Interfaith Coalition, the Metuchen Area Interfaith Clergy Association, and the Temple Emanu-El Social Action Committee. Local leaders who will appear – and the list is still growing – include:
Robert Karabinchak, State Assemblyman, 18th District
Tom Lankey, Mayor of Edison
Peter Camarano, Mayor of Metuchen
Ron Mieczkowski, Deputy Chief of Police, Edison
David S. Leonardis, Training and Outreach Liaison for the Office of the Attorney General, Criminal Division
Rick Cohen, Assistant Superintendent, Metuchen
Brian Wolferman, Woodbridge Schools Business Administrator
**Statement from Mayor John McCormac of Woodbridge
R.S.V.P.'s are requested – Contact Dara Winston, Temple Emanu-El's office manager, at templeemanuel@edisontemple.org or 732-549-4442 x104; or
www.eventbrite.com/e/confronting-bigotry-stand-up-for-the-other-tickets-35178641263
For more information, contact:
Ali Chaudry, Ph.D.: machaudry@gmail.com, (908) 672-1798
Rachel Goldstein: rachel.ml.goldstein@gmail.com, (917)359-1087
Rabbi David Vaisberg: rabbivaisberg@edisontemple.org, (732) 549-4442 ext. 101